Business Scaling And Expansion Through Franchising Workshop Session Report
October 20, 2020

Posted by:

AFI

Category:

Reports

,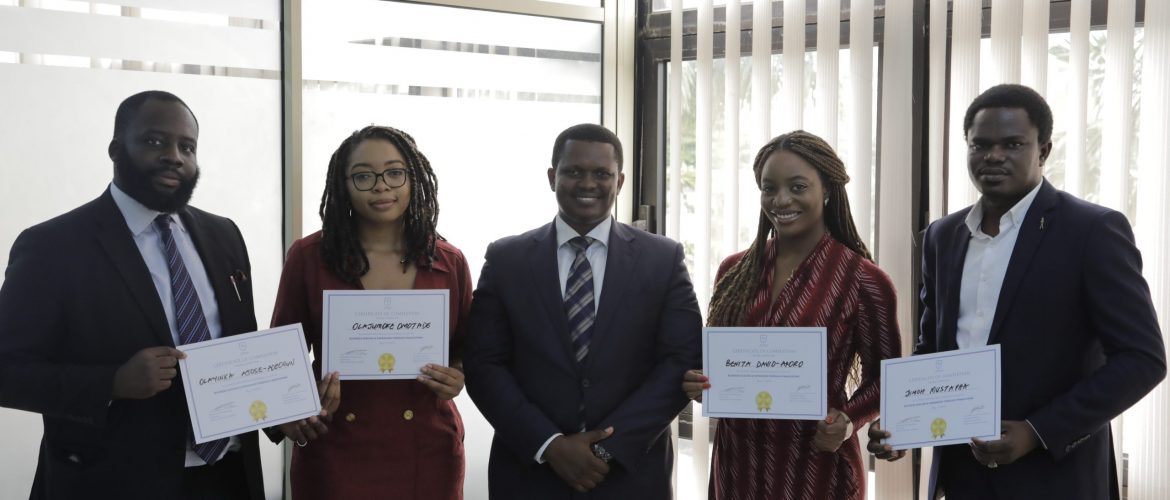 The Africa Franchise Institute (AFI), organized a certified workshop session on the topic "Business Scaling and Expansion through Franchising". This was held after the conference on, "Alternative Dispute Resolution (ADR) Awareness and Education for Businesses", In partnership with Nigeria Franchise Association of Franchise Business Members (NAFBM), Franchise Business Development services (FBDS); Jackson Etti & Edu; Lagos Chamber of Commerce International Arbitration Centre (LACIAC); Trade Policy and Business Enabling Environment, Nigeria Competitive Project (NICOP) SEDIN-GIZ; Lagos State Employment Trust fund (LSETF), and Arise News on May 27, 2019 at the Lagos Chamber and Commerce Industry (LCCI), Victoria Island.
The conference was organized to create awareness for businesses on Alternative Dispute Resolution (ADR), and the different ADR mechanisms businesses can adopt to resolve conflicts as it is fast; saves time; saves cost; preserves relationships, as against going to the court of law.
Mr. Asamah Kadiri, Partner, Jackson Etti & Edu the Keynote speaker presented the White paper, stating the importance of seeking professional guidance when signing contracts, and adequately factoring Alternative Dispute Resolution clauses in contractual agreement, incase conflict arise. Using Franchising as a case study, he highlighted the need for ADR in Franchising businesses, and the nature of disputes that will most likely occur in a Franchise Agreement/Contract. He emphasized that businesses should adopt the different ADR mechanism: Negotiation, Mediation, Arbitration, Conciliation amongst others in resolving disputes without having a resort to the law courts. He stated, based on his experience an astute commercial dispute resolution practitioner with extensive expertise and skills in handling and managing complex commercial disputes "the worst ADR outcome is better than the Best court case outcome". He also affirmed that notable support on ADR by Court is on the rise, and Court Referrals to ADR is now a Procedure.
This was followed by a panel discussion where Mr. Alpheus Anayo Mbah, the senior associate, Jackson Etti & Edu; The President of the Association (NAFBM), and Managing Director (FBDS), Mr. Chiagozie Nwizu; Mr Omoware Akinropo, the Senior Advisor, Trade Policy and Business Enabling Environment NICOP, SEDIN-GIZ; and Mrs. Funmi Iyayi, Managing Director LACIAC, spoke about the need to factor the means of resolving disputes in contracts/ agreements, as dispute is prone to arise once there is an agreement. Hence, businesses were encouraged to adopt the ADR mechanism in resolving conflicts, as these disputes if handled appropriately, will cause no harm to the brand/businesses.  The need to seek legal advice when drafting or signing a franchise agreement to avoid more cost, save the brands reputation and time if /when dispute arises was also emphasized.
All panelists, encouraged businesses to rather use ADR mechanisms for dispute resolution, as against going to court where many cases are prolonged, which may further cause damages to the brand/business.
The in depth, interesting and interactive workshop session facilitated by Mr. Chiagozie Nwizu, Executive Director of Africa Franchise Institute commenced afterwards.
The objective of the workshop session was to provide insight on how the franchise business model works, available support services and how to rapidly expand your business locally and internationally.
The following areas were intensively covered – Identifying the need to franchise; franchisor qualification criteria; Structure of a franchise cell (system, services, products); the fundamentals of expanding Internationally (why go, are you ready, know what you are getting into, where to go); Legal consideration; Pitfalls to avoid and Foundation for success in franchising amongst others.
This interactive session gave participants extensive knowledge to franchising model as a tool for expansion, highlighting factors prospective franchisors and franchisees should look out for, and understand before venturing in the franchise business model.
The workshop was concluded with a Q&A session, where the facilitator ensured that the objective of the training had been meet by providing responses to the questions and feedback raised by participants.
Certificate of Participation for the Business Scaling and Expansion through Franchising was issued to participants at the end of the session.