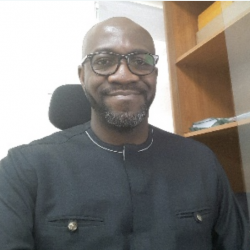 He is a seasoned strategist with over 20 years client focused experience, and a proven record of success in Change & Corporate Transformation, Strategy and Programme Management, Operational Effectiveness and Business Performance Reporting.
In the last 10 years, he has functioned in senior transformation roles responsible for change at enterprise levels in the Financial Services & Telecoms Sector. He currently drives Governance, Risk & Control for a leading Tower company in Africa. Prior to his current role, he was in charge of the Enterprise PMO for a leading Retail Bank in Nigeria. Between August and December 2015 he was the Change Management Consultant on the ePMO set up for the Central Bank of Nigeria. Prior to that, he consulted for the African Development Bank (AfDB) on a critical Change initiative. Between 2011 and 2013 he was a Change & Transformation executive in one of Africa's leading financial institutions. In 2009/10 he served the Federal Government of Nigeria as a Programme Manager for the Niger Delta Amnesty Programme.
Earlier in his career, he worked with one of the leading global consulting firms – PwC as an Experienced Consultant and also worked with two of Africa's telecommunication companies (MTN & Airtel) on Infrastructure development & Technology Projects.