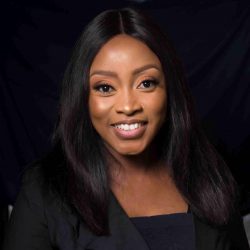 Ihotu Eritosin-Gregory is an Enterprise Educator with her niche as Organisational Design/Development and Strategy. She is the lead strategist/facilitator of TSB Business Enterprise, an enterprise education consultancy she founded for Process re-engineering and StartUp Incubation. She also volunteers with GEMSTONE Group and ENATUS. She founded Jewels Ladies Foundation; a nonprofit focused on women enhancement, gender equity and good health & wellbeing.
Ihotu is a certified Goals and Accountability Coach. She holds a masters degree in Creative Enterprise from Birmingham City University and has other certificates from various fields.
She has facilitated numerous projects on business startups, vocational training for women, mentorship for girls and is a sort after speaker in her areas of expertise.
Ihotu is a fellow of the Young Africa Leaders Initiative by the US Government. She currently leads a social project on women and girls in the Tarkwa Bay Area of Lagos state.Alongside the Barack Obama Libraries and the Ovie Brume Foundation, she hosts bimonthly learning sessions for women in business and leadership.
As a connoisseur of knowledge, Ihotu shares what she knows as a coach for the alumni of TSB's entrepreneurship class called "The Art of Starting". And with people from her various engagements with platforms on enterprise development and personal development. Other platforms are "The Accountability Circle", "Smash Your Goals with Ihotu" and "Bizucation".