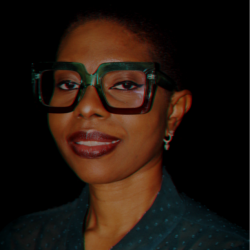 Josephine has over 24 years work experience across various disciplines ranging from strategic branding, corporate communication, PR Marketing, Reputational Management, mergers and acquisition etc. Her experience cuts across various sectors such as banking, insurance, entertainment, media, technology etc. An excellent communicator, seasoned speaker and facilitator who champions the impact of coaching, counselling and mentoring in corporate environments.
• BSc. Mathematics and Computer Science
• PGD Theology and Self-Leadership
• Adv. Dip. Psychology (ongoing)
• Dip. Youth Counsellor
• Dip.Anxiety Management
• Certified Christian Counsellor
• Certified Neuro-Linguistic Programming Master Coach
• Emotional Intelligence Trainer and Coach
• Scrum Master (Certificate ofAchievement)
• PMIAgile (Certificate ofGraduation)
• Associate Member Institute of Counselling, UK
• Associate Member ofAdvertising Practitioners Council of Nigeria
• Board memberArtezia Securities, Newswire , Law and Events Magazine, V+O Communication etc.
Josephine is passionate about mentoring and empowering the youths and young adults with focus on young women. Her desire is to help shape the future of the next generation as she believes strongly in a truly united Nigeria and a diverse world.