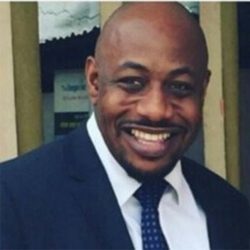 A seasoned QSR professional with international expertise and company oversight that is committed to cost-effective management of resources and optimizing quality performance.
Kofi has over 23 years international experience in the food and hospitality industry having previously worked with global brands such as McDonald's (UK), Nandos, Steers (Ghana). At Innscor Ghana, he was head of Operations for 6years with their partnership with Exxon Mobil managing the 'On the Run brand'.
Over the years, he has operated in several African countries including Nigeria, South Africa & Ghana. His most recent appointment from COO Food Concepts was to Chief Development Officer in March 2015. This was primarily for him to focus on the expansion plan and growth of the business across West Africa.
In his capacity as Chief Development Officer at Food Concepts, he develops long-term strategic alliances with organization leaders to effectively align with and support key business initiatives.
Born and raised in the UK, Kofi has a diploma in hotel management and a BA (Hons) in International Business and Marketing from University of London [1994] and CIMA UK [1995]. Kofi is an FMCG trained professional who builds and retains high performance teams by hiring, developing, training and mentoring skilled professionals in emerging markets.