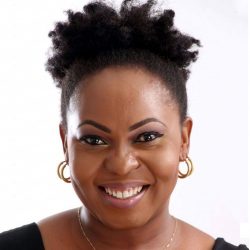 Onyinyechi A. Udoh is a freelance author/business coach with an indepth knowledge of entrepreneurial development. She holds a first degree in English education and a PGD in public administration both from the University of Calabar.
As a coach with a strong focus on business and self-help matters, she has taught thousands of entrepreneurs as a part-time facilitator in CBN entrepreneurship development canter south-south zone 2013-2016, and many other short entrepreneurship training programs.
Her publishing credits include: "Eating your onion" (a motivational) and " A special kind of twisted" (a novel) with the pen name Onyii Udoh and as herself Onyinyechi Anne Udoh. These are on sale on Amazon and other online book stores. She has more yet to be published and also writes for msmehub.org, pinemedia.org, and her own website – onyiiudoh.com
Onyii Udoh has extensive travel and SME background, the COO of Codny International Limited and currently lives in Calabar with her husband and two children.