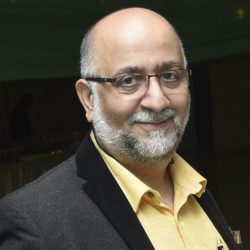 An accomplished serial entrepreneur with over 27 years' experience in Nigeria. He is the MD of Securisk Insurance Brokers Ltd.
With a degree in Commerce (B. Com from Bombay, India), he came to Lagos in 1991 and started his life in Nigeria. He got his Master's degree (EMBA) from the prestigious LBS.
He has undergone executive educations at IESE (Spain), IIM-Banglore (India) & Harvard Business School. He has undergone trainings in: Project management (PRINCE2 & PMP), CIIN (Chartered Insurance Institute of Nigeria), John Maxwell, Six Sigma; among others.
He is a resource person on Marketing, Customer Service and Entrepreneurship for various institutions like: LBS, EDC, Tom Associates, Impact, I-Skill, Poise, Fate Foundation among others.
He is in the advisory board of Poise Graduate Finishing Academy and Patron of Poise and also serves as a faculty at Africa Franchise Institute (AFI)
He is a certified 'Train The Trainer' by CMD (Centre for Management Development)
He is the President of Lighthouse Toastmasters, Lagos.
He is part of IPF (Indian Professionals Forum) EXCO.
He is Director at Nigeria India Chamber of Commerce and Industries (NICCI)
He is the Vice President of LBS Alumni EMBA16 class.
He is Past President and current EXCO of Rotary Club of Lagos Palmgrove Estate.
He is member of Institute of Directors.
He is actively associated with StartUp Grind.