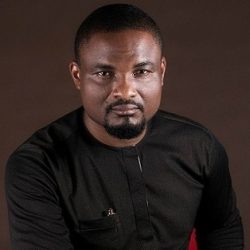 Zuberu Kadiri is a Business Re-Engineer and Wealth Advisor with almost two decades experience consulting across Africa and Asia. As a serial entrepreneur, he functions strategically across various businesses he has collaborated to set up globally, but he is majorly known for his role as the Portfolio Management Principal at CZAR CADARA ADVISORY located in Dubai, UAE (www.czarcadara.com).
At CZAR CADARA ADVISORY, he leads a team of Investment Management Advisors across Africa and who support High NetWorth Indidviduals (HNIs), CEOs and Top Executives who are seeking to maximize their asset networth through portfolio acceleration investments within record turnaround timelines, whilst helping them focus majorly on low-risk investment opportunities across global economies. This wealth compounding service ensures that he delivers carefully curated high-yield investments with robust returns and wealth preservation systems.
He is also a seasoned investment migration consultant helping HNIs of African/Asian descent obtain Citizenship/Residency via real estate or sovereign wealth funds investments in strategic countries that provide attractive tax benefits and wealth preservation securities; thus providing these HNIs and their families with a 2nd citizenship as an value added incentive for their investments.
He is currently a board member of Franchise Business Development Services (FBDS) and a faculty member of African Franchise Institute (an affiliate of International Franchise Association).