Franchising And Building Global Business Expansion Systems Webinar Report
October 20, 2020

Posted by:

AFI

Category:

Reports

,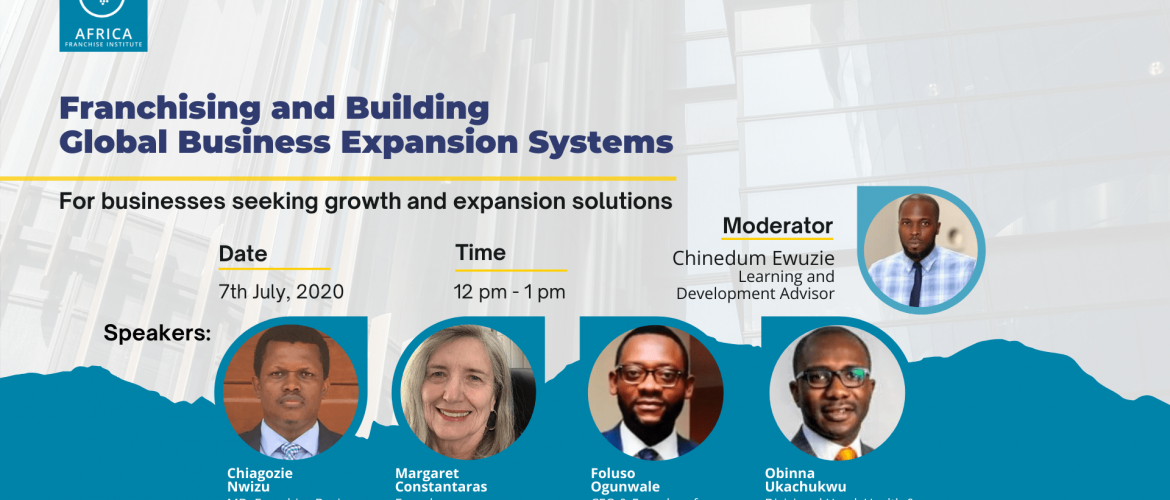 Africa Franchise Institute (AFI) the held a webinar session for entrepreneur's seeking business expansion solutions and support through franchising their businesses with the theme "Franchising and Building Global Business Expansion Systems"
Speaking at the event, Chiagozie Nwizu, Managing Director of Franchise Business Development Services (FBDS), explained that the franchise business system has a process and methodology which must be adapted by entrepreneur before embarking into franchising. He further indicated that there are key procedures and steps to be evaluated before setting up a franchise system; which are proven business system, quality product and service, profitable business, and great brand value.
He said that the webinar session was organized for business owners and executives of successful Nigerian businesses seeking global expansion, to learn key factors, understand the operational system of franchising and requirements for global business expansion.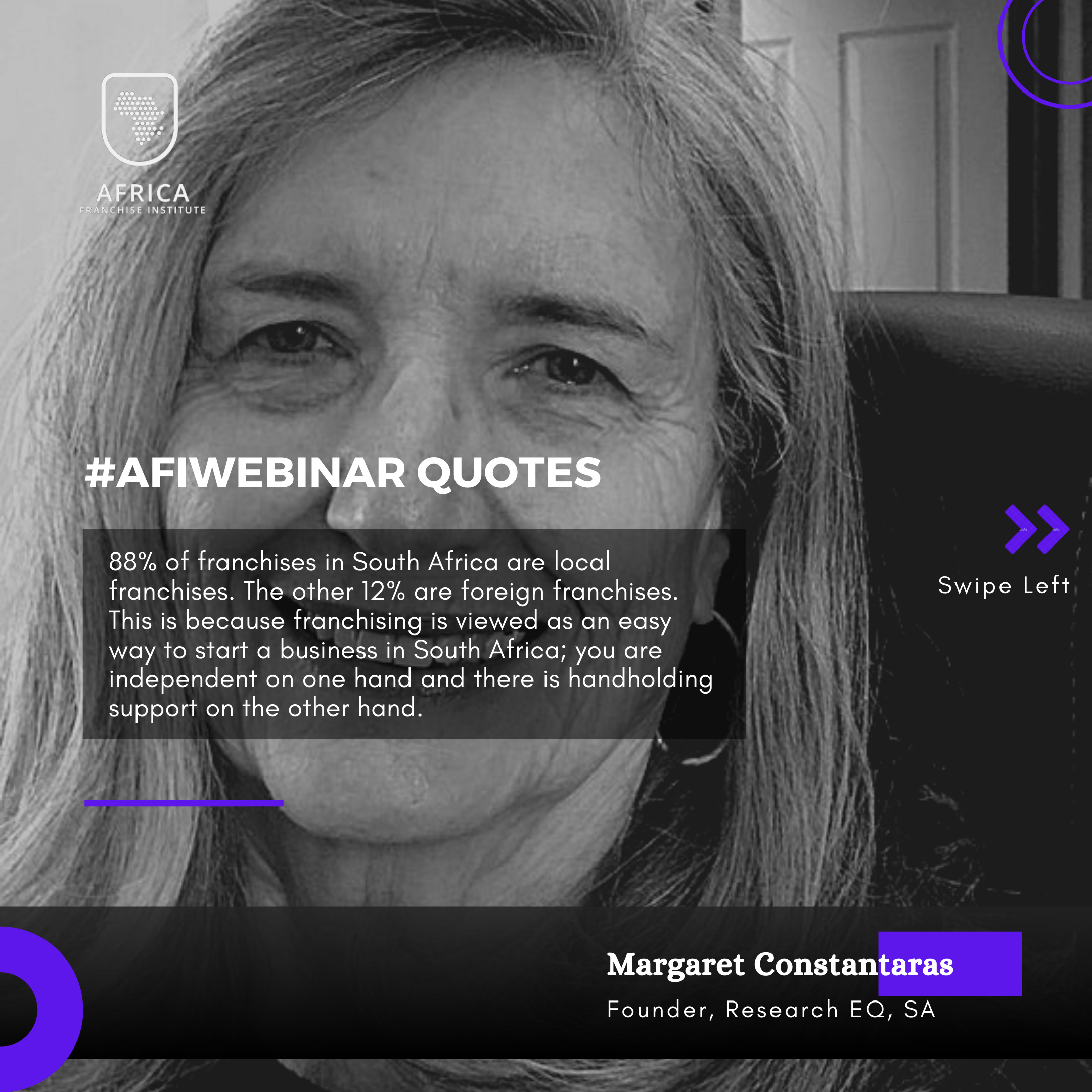 Also speaking at the event, Margaret Constantaras, Founder – ResearchEQ, shared her experience on the critical success factor for franchising and business expansion in South Africa and indicated that franchising has made a great impact in the South African economy. Quick service restaurants are the most lucrative franchises but business to business services can also be franchised.
Folusho Ogunwale, Founder & CEO, i-Fitness, narrated 4 major challenges which entrepreneurs going into franchising might face; which are people, strategy, execution, and cash. He further said that entrepreneurs should understand the value of professional support and training to enable them to operate in different locations effectively.
Obinna Ekezie, Divisional Head, Health & Education, Sterling bank, spoke on the benefits of franchisees investing in franchises and how franchising is good for brand development. Furthermore, he explained that potential franchisees should consider the commitment from the franchisor and the reoccurring expenses which will be used in running the franchise store daily.
During the webinar session, polls questions were administered to participants which will then be used to create a report study. The event was concluded with a Q&A session where the panelist responded to the questions raised by participants.
African Franchise Institute advises entrepreneurs seeking to expand their businesses through franchising; to invest in proper training as individuals and respective organizations, seek professional support to help optimize their business operational systems. Thereby increasing the success rate of their business expansion scheme