You Can Quit Your Job And Buy A Franchise! But First…
October 20, 2020

Posted by:

AFI

Category:

Articles

,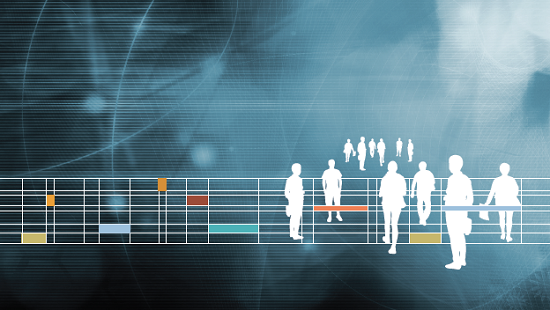 Quit your job? Yes, you heard right. You can quit your job but not before you have taken measures to ensure that when you do quit you are getting into something that will make you happy and successful.
There are different categories of people reading this wondering how in the world will it make sense to quit a career that is bringing money in every month at a job that they have to work 8am – 5pm and also offers them a pension plan, insurance, housing allowance and other benefits?  But research shows that people who work a job end up with a pension plan that does not satisfy their needs in the long run.
Now, don't get me wrong, there is nothing wrong with having a full time job but if you fall into the category of people that have a desire to have another source of income or whether you are about to retire but you believe you want to have a business that will help you keep or better your current lifestyle and connect you to a network of people just like you. Then this article is for you.
So, you are about to leave your job or you don't believe working for someone else is for you or maybe you are about to retire, this is a step by step guide to buying a franchise in Nigeria.
Research
The who, the whom, the where, the what and the why are all part of important questions you need to ask before you make a move to invest in getting a franchise.  It is important to know what kind of franchise options that are available to you especially when having a franchise is a long term investment. Then, research about the franchise requirements to ensure that you qualify for owing a franchise.
Franchise Qualification Requirements
To ensure that all the franchisees are eligible in terms of financing and professional experience, franchisors set qualification requirements. This is because the success/failure of a franchisee will directly impact their business, brand image, goodwill etc. If y you would like to find out more about courses, workshops and seminars you can attend to better qualify to own your franchise Click here
"One thing that make franchisors skeptical when it comes to giving their licensing to franchisees is that the standards and quality of their brand will diminish if they give their franchise license unqualified prospective franchisee"
Meet your Match
When you are done with all your research and analysis, it's time to connect with the brand you have in mind. Some would advise that you send a request for consideration but seeing that the business will be established in Nigeria, you need to go through a reputable organization who know what to do with regards to matching you with the brand that you would like to acquire your license.
There is also an annual mix and matching event where prospective franchisees meet with franchisors speak face to face.
Visit Franchisor
If you're about to purchase a franchise and you are investing in the millions then it is necessary to meet your franchisor and the people that will be supporting you in your journey to growing a successful business then, it is necessary to meet the people who will be supporting you to run your business successfully.  But be informed that these Franchisor who will be inviting you to visit you will also be assessing you as well so be prepared.
Speak to your family
The important people in your life need to know that you are about to make a big career change and their support can help you through the challenges that may arise while you are running your franchise.
Make your decision
Now that you have met with the executives that would be involved in your brand which you would like to be a franchisee, and you have also been take on every step in this list carefully and you and your franchisor have accessed each other thoroughly, now it's time to seal the deal by signing the contract and beginning your journey.
Studies are designed for students whose scheduling commitments would otherwise make it difficult to enroll in a full-time higher education program. Offered for individual courses, diplomas, associate's degrees and certificate programs, online studies are a valuable option.