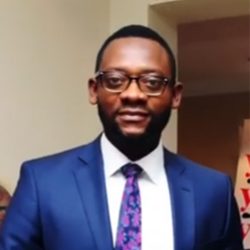 Folusho Ogunwale is the CEO and Founder of ifitness. He is a Serial Entrepreneur who has gathered seven years' experience in Sales/Marketing and HR with Skye bank Plc (from 2007 to 2013) before commencing his entrepreneurial journey.
Folusho holds a Bsc. in Accounting from Babcock University (2005); MSc. Financial Economics from University of London (2010). He is also a senior professional in Human Resources (SHRM/SPHR).
He founded Premier Impact Ltd in 2011- a company dealing in sales of Mobile Electronics which later became Yes Mobile in 2015. Yes Mobile was the most innovative electronics retails chain at the time with 5 locations. Two of the innovative retail interventions launched by Yes Mobile are:
The first Mobile Electronics insurance with Axa Mansard PLC
The first Mobile Swap initiative enabling customers to trade in their old devices (laptops & phones) for new ones.
Folusho successfully led the company from an annual turnover of N400m in 2011 to N3bn annual turnover in 2016 before entering into an acquisition deal with Yudala Nigeria Ltd, now Konga Ltd.
Folusho Ogunwale founded i-Fitness in 2015 with the vision of building the company to become the preferred fitness chain in Africa by 2023. iFitness is currently Nigeria's first and fastest growing fitness chain with six organic branches and three (3) 3rd party locations in Lagos.
The company is mission driven to make the culture of health and fitness common in all urban communities of the nation using its well spread branch network.